Mobile applications
Creating applications for mobile phones and tablets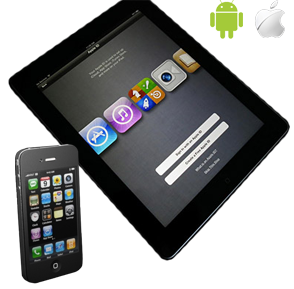 Mobile and tablet applications are becoming still more popular tools in information technology and marketing. Applications for mobile phones allow you to reach new customer segments and help you with the promotion of your company or service.

In order to attract customers you can prepare simple creative games for mobile phones, applications for shopping and tracking goods via mobile phone (e.g. using QR codes), or applications focused on the interaction among users.
We can create applications for operating systems Android and iOS. Applications can operate either as autonomous applications (e.g., games, step counter), or they may interact with a web service in the background (portal).
Send us your idea and we will prepare you a comprehensive analysis of what can be done on mobile devices.
Back to the top