Legal notice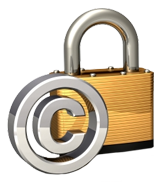 The responsible operator of the website www.megatechsolutions.sk (the "Web Site") is Ing. Milan Uhrík - Megatech Solutions, Nitrianska 26, 941 06 Komjatice, ID: 41762304 (hereinafter "Megatech Solutions"). Website, as well as its individual parts are protected by law no. 618/2003 about copyright and rights related to copyright, as amended (the "Copyright Act"). Sole holder of the copyright ownership of the website is Megatech Solutions. Any encroachment into the website or its part, any unauthorized use of the website or its part, any copying or imitation of web page or its part is inconsistent with the Copyright Act or other legislation applicable in the Slovak Republic, and therefore prohibited. Data on the website is informative and not legally binding. The operator of the site is not responsible for the accuracy of data that the website takes from third parties or that come from other sources than their own. Megatech Solutions is not responsible for any damages caused by using the website. Megatech Solutions is not responsible for any damages caused by using third-party websites being referred in this website.
Privacy
Megatech Solutions Company undertakes that no personal information will be provided to third parties and that the personal data will be handeled in accordance with the Act. 428/2002 about protecting the privacy.
Megatech Solutions Company carries appropriate safety measures to protect personal data against unauthorized access or unauthorized alteration, disclosure or destruction thereof.
The company Megatech Solutions disclose personal information only to its employees and contractors in order to be able to develop and improve our services.
Employees and contractors listed in the preceding paragraph are bound by a non-disclosure agreement and the company Megatech Solutions can rise to liability to them if the non-disclosure agreement is breached.
The customer gives his consent that the company Megatech Solutions is entitled to use the personal data in accordance with the conditions contained herein.