Webhosting and domains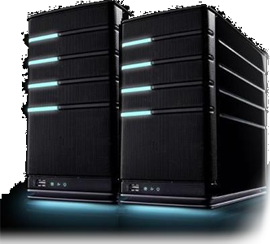 Would you like to own a website but you aren't an expert in web server configuration? Just choose a domain name, send us a request and we will take care of the rest. We will arrange the purchasing of the domain with the right configuration in the best webhosting company on your market.
If you decide to forward your project to our company, we will order and configure your domain with webhosting for free, fairly and without any extra charge.
Domains and redirects
Pricelist of domains (per 1 year, VAT incl.)
.sk - 12,30 €/year
.eu - 9,95 €/year
.cz - 10,95 €/year
.com - 9,95 €/year
.net - 9,95 €/year
.org - 9,95 €/year
Web hosting for websites and portals
Indicative prices of web hosting services (per 1 year, VAT incl.)
7,20 €/year - Small static websites (50 MB of space, 1 e-mail)
18,72 €/year - Medium-sized websites with administration system (200 MB of space, 1 e-mail, 1 database)
29,50 €/year - Web portals with administration (500 MB of space, 5 e-mails, 2 databases)
Back to the top