E-shops
E-commerce

E-shops based on Open Source systems like Magneto, VirtueMart, or PrestaShop belong to the most commonly used top-quality e-commerce systems in the world. Millions of successful e-shops all over the Internet proves this fact.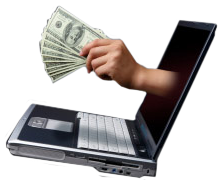 We offer building of e-shops for affordable prices with professional functionality included in standard delivery:
Administration - products, categories, producers, news, product variants, product images, multilanguage support, inventory, …
Homepage - featured products, bestsellers, top products, static and dynamic banners, site partners, suppliers, …
Catalogue - searching and sorting of products, watermarks, related products, wholesale prices, …
Discounts and coupons - products on sale, discount and gift coupons, newsletter, …
Customers - registration, product reviews, newsletter, …
Marketing - feeds for product price comparators, statistics of orders and sales, SEO content, …
Shipping - shipping dependent on weight and distance, various shipping methods, …
Payment gates - payment by credit card, cash on delivery, bank transfer, …

When requested, it is possible to extend the functionality even further (e.g. synchronization with business accounting software) or make fully customized cart module (e-cart).
Available e-Commerce systems
Prestashop

Joomla Virtuemart E-shop

Magneto eCommerce

One of the most commonly used e-shops, especially suitable for smaller businesses without external system connections. It has very clear and intuitive administration interface. There are plenty of graphic templates and modules for language support, different catalog views, etc.

Professional e-shop with full CMS support. There is a possibility of extending the e-shop to large

portal

with discussion forums, photo galleries, etc. The system is capable of communicating with accounting software. It offers the possibility of exporting orders, using

internationalization

, etc.

One of the most comprehensive e-commerce systems on the market. It provides professional management of orders and customers, customizable catalogues, plenty of payment gateways and well-arranged statistics. Of course it supports full

internationalization

and

SEO

optimal content.

Delivery within

2-5 weeks

Delivery within

3-6 weeks

Delivery within

3-8 weeks

Price range

250 - 1 000 €

Price range

350 - 1 500 €

Price range

550 - 2 000 €

Graphic templates (>280)
Graphic templates (>250)
Graphic templates (>380)
Back to the top