About us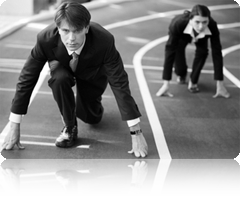 MegaTech Solutions operates in the information technology market as a separate company from 2011. Our goal is to provide comprehensive solutions in the fields of computer graphics, web development, programming of web applications and other computer programs.
We realize how difficult it is to succeed in today's market. The team of our employees is therefore always ready to solve your problems with full commitment and high flexibility. We always try to communicate in such a way that the mutual cooperation is pleasuring for both sides. Try to contact us and see for yourself...
We look forward to future cooperation,

Our IT solutions
We take care to ensure that our solutions are always professional but also optimal, simple and reliable.
1. Design

Design - that isn't just a term for graphics and colors. We know that it is especially about the subconscious impression left in a visitor's mind.

We realize that the websites are not being read anymore, they are just viewed. That's why poor design can often sink even the best idea. We won't let that happen. Our professional designers are here to make the best.

2. Frontend

The term Frontend denotes the presentation part, with which the user (or admin) come into contact.

For each project we try to apply the rules of modern web design so that your pages are clearly structured, intuitive to use and easy to read - both for people and also for search engine robots (like Google Spider).

3. Backend

Backend is the technical term for programming logic which works in the background of the visible presentation.

Our solutions always use architecture where the logic and presentation are separated (called Hierarchical Model-View-Controller Pattern). This approach allows to change the functionality or design easily and independently.